Restoration:
Grundig NF-20 Tubeamp Modifications / Repair

I was looking for a little tubeamp from the sixtieth (with good iron) for summer use, since my ST-70 heating up my place to much.

A choice (to my ears) of all El84 amps is the nice "Grundig NF2" or "Grundig NF20" stereo power tube amplifier...
you wont find a nicer sounding El84 power amp for less... okay..looks ugly but sounds top!
I salvaged this sturdy-looking 6BQ5 amp from a 1961 Grundig console, intending to turn it into a standalone power amp.
I like to bring the speaker terminals out to binding posts and the input terminal out to RCAs.
I took out the connectors on the back. One was the speaker connections and the other was the power supply for the preamp/tuner section.
I replace all selenium rectifier with diodes and every electrolytic and PIO, also those original with Sprague Orange Drops.
I put binding posts on the top on either side towards the back.
This will involve relocating the big can caps to both sides.
The current power connector, which is dangerous, locating new the power switch, IEC power connector, and fuse holder on the back.
I'll making a nice hardwood frame and cover front and back with black gloth plexiglass. Overall modification:

A quad Valvo EL84 comes from my collection... NOS
Solid state two-way rectifier, plus rectifier (1N 4007)
2 (N.O.S.) Telefunken (ULM) E83CC
speaker terminals on back top and RCA input
mechanical overall restoration and adjustment
electrical overall reconstruction and measurment
This and the other modification (using a fast silicium diode instead of the old selen stuff) produce a soundquality, that fit my needs and take place of my Dynaco ST-70 from time to time!!!

Links: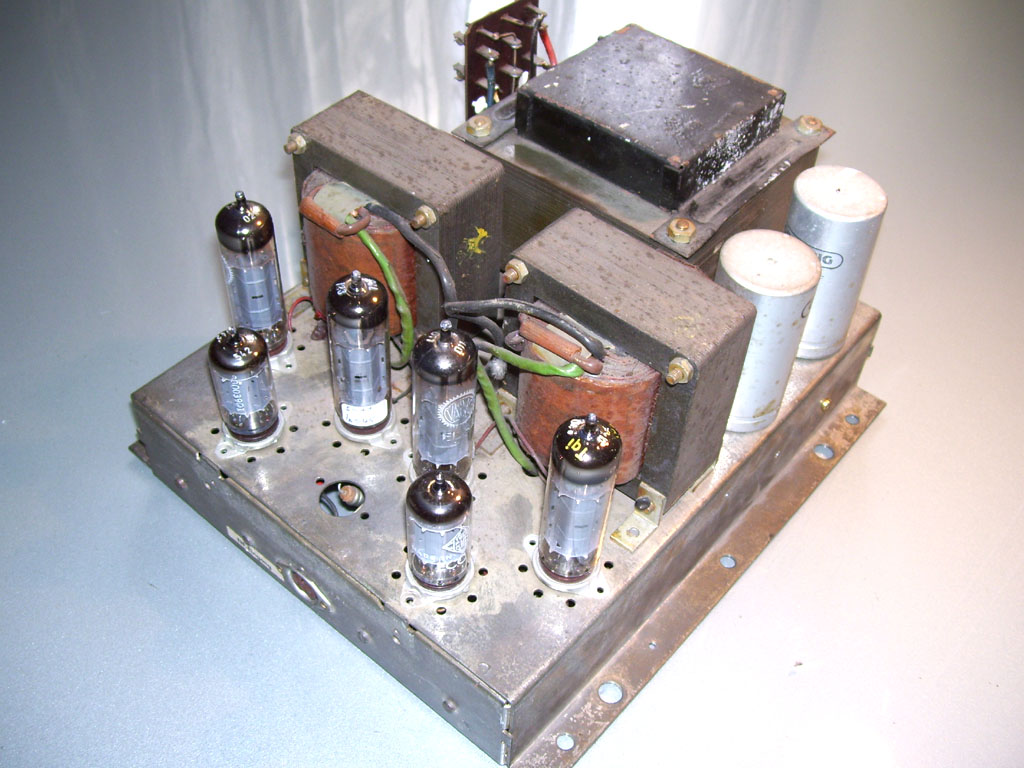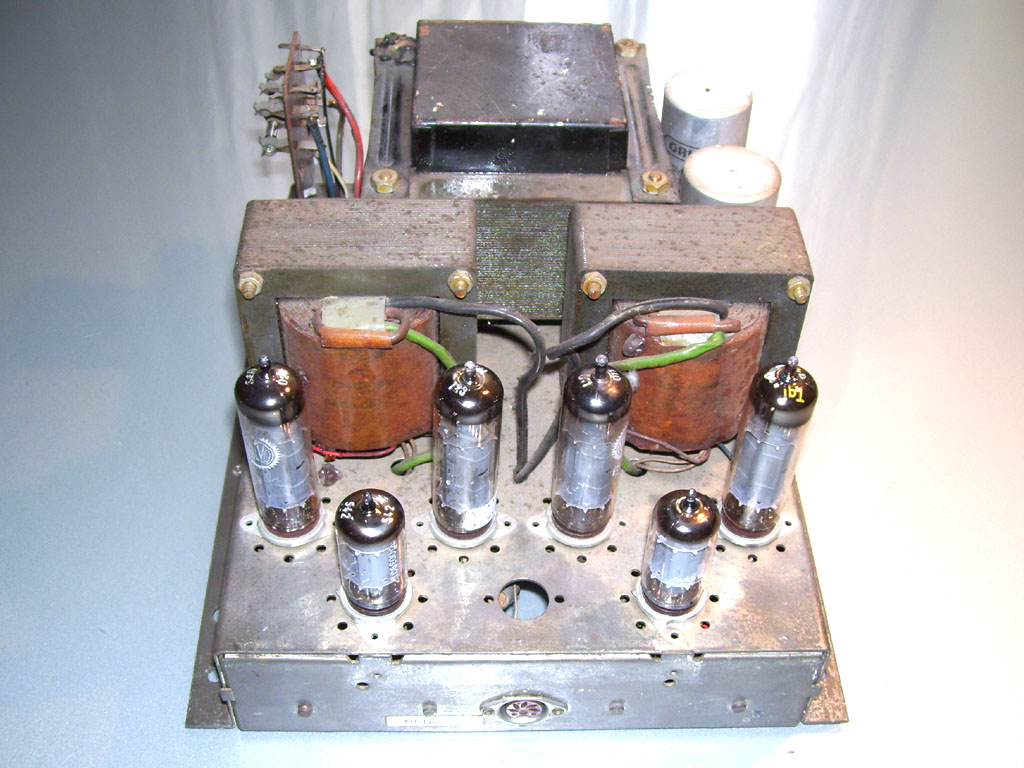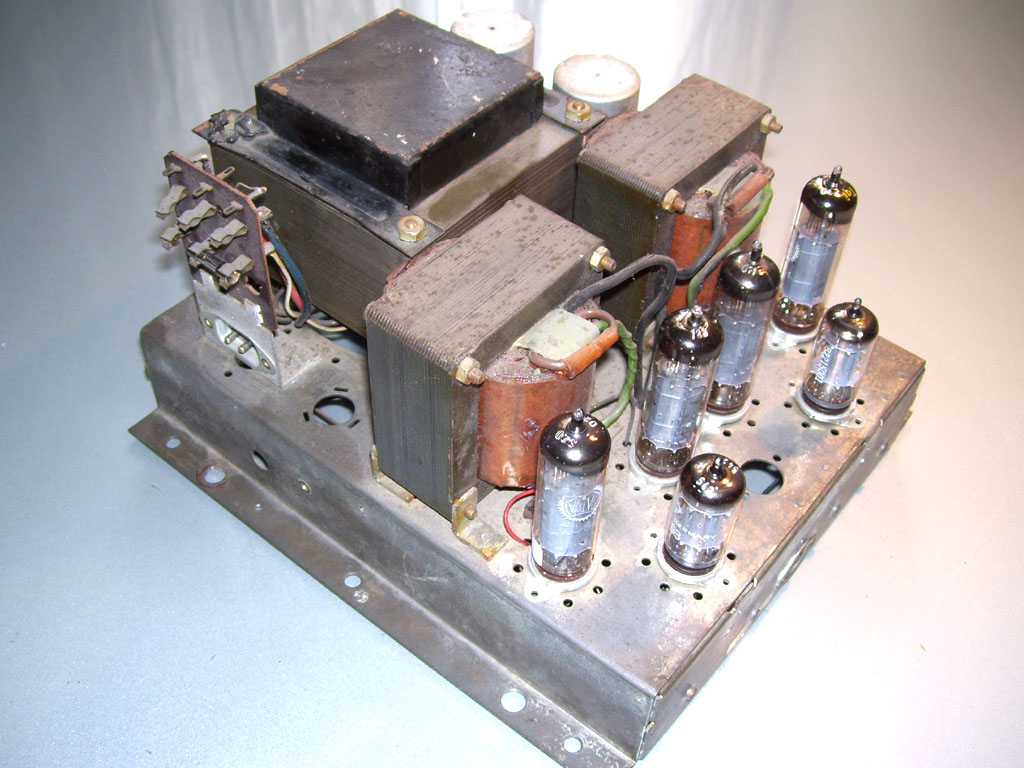 first final views
final driver board